Welcome to Meade Gas Services, first choice for all domestic and commercial plumbing installations and repairs.
In addition to Boiler Service, Boiler Repairs and Central Heating Installations. our fully qualified, Gas Safe, plumbers are also available for Professional Power Flushing in the Hinckley and Lutterworth areas.
Power Flushing
A power flush will give your central heating system a thorough internal clean to improve performance and efficiency, often resulting in lower gas bills.
Over time, heating systems may struggle with poor circulation caused by a build up of sludge in the radiators. This can result in symptoms such as cooler radiators, lack of hot water and increased system noise. Power flushing will remove sludge and built up residue by using in-line magnetic filters.
A Power Flush will enable a clogged system to work efficiently and effectively again. Ask about adding an in-line magnetic filter to your system so that it stays clean and healthy for longer.
We have brought many old heating systems back to life, saving customers hundreds of pounds on their heating bills. This is especially true on oil and LPG Natural Gas boiler systems.
Why Power Flush?
Iron filings, sludge, oil and grease build up in the radiators, having a detrimental effect on the efficiency of both your radiators and your boiler. This can adversely affect the entire central heating system, even to the extent of reducing life expectancy.
The water in a Central Heating system flows in only one direction however, when a system is professionally power flushed, the water is pressure circulated in different directions to loosen the sludge and debris so they can be flushed out of the system. Special chemicals are also used to ensure complete sludge breakdown and removal.
When replacing an old boiler to an existing system a 'cold water' flush is required under Part L of the building regulations.
Contact Us
Call today for free professional advice and a free professional power flush quotation for your Central Heating system, or for any other plumbing installation or repair in the Hinckley and Lutterworth areas.
Please note, we also do Boiler Service, Boiler Repairs and Central Heating Installations. Our workmanship is 100% guaranteed.
No job is too big or too small for Meade Gas Services.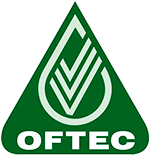 You're in safe hands
All of our Engineers are Gas Safe Registered and Qualified to the Highest Standards
Gas Safe Registered
We pride ourselves on the level of service we offer to all our customers. You can total confidence in the work we carry out as we are Gas Safe Registered.
Boilers
Central Heating
Plumber Service
Power Flushing
5 Year Warranty All On New Boilers
Landlord Certificates
Gas Safe Registered
We Cover Hinckley, Lutterworth & Surrounding Areas.

Plumbing/Boiler Solutions
Fast Response
Professional & Reliable
Work Guaranteed
Fully Qualified

Technical Support Call Us Today
01455 251 738


Working Hours
Mon-Fri 09:00am to 06:00pm